There are so many things I wish I knew before I entered my freshman year of college. Like that it's okay to go to your professor's office hours and that you should before it's too late. Or that there are just some things you shouldn't drink—your head and stomach will thank you later.
Now, I'm entering my third year of college and my second as a Resident Assistant (RA). Last year, I got the chance to be an RA to a floor of freshmen students. It was both a thrilling and busy experience, but I wouldn't trade it for anything because I learned so much from my incredible floor and got the chance to guide them through what can certainly be a scary transition. That experience and my own freshman year of college have given me some key tips and pieces of advice that I now refer back to as I continue my own college journey.
To those incoming freshmen, the ones worrying about their transition or the ones who can't wait to get there, this one's for you:
Don't pack too much
I get it. I basically carry my whole house in my purse. However, college is a good time for downsizing. Stick to the essentials with clothes and know you can always go ahead and restock toiletries or other supplies. There's nothing worse than arriving to your new room and finding barely any space left for you because your new roommate took up 90% of the room. Don't be that roommate. I promise you that you don't need endless knick-knacks, a thousand stuffed animals, a hundred books and your ironing board. Remember that you will get a bunch of cool things from your university, from drawstring bags to water bottles to t-shirts, so be prepared for that. I would suggest this packing list to help you get started—but don't go overboard!
Know your limits (and your friends')
What a classic RA line. It's been programmed into your brains, ready to be shouted cheerfully at a group of freshmen dressed up in togas on their way out. But, really. It doesn't mean don't drink. It really means drink responsibly. Knowing safe drinking habits now may literally save your life—or at least save your clothing and your immediate health. Some great habits to get into are: limiting yourself to one drink an hour (that way you'll have a better sense of how drunk you are), keep a tally of drinks on your phone, and avoiding drinks that you have no idea what's in them (basically jungle juice which is so loaded with calories anyway, so hello Freshman 15).
As important as it is to know your own limits, it's also important to know your friends'. Always go out with a buddy and let each other know your drinking limit beforehand. That way you can suggest water when you friend goes for "just one more" or seems like they're about to make a decision they'll regret. They'll thank you later.
Note: Someone who is intoxicated cannot consent to sexual activity. 
Know what's on campus
When you have a 102-degree fever in your third week of classes, you don't want to find yourself wandering around campus, trying to ask an upperclassman in a throaty voice where the health center is. Knowing what's on campus will prompt you to go and seek out these resources sooner should you need them. Here are the most important locations you should figure out now:
Health center
The counseling center
The tutoring center
The library
Public safety
The dining hall (duh)
And all of your professors' offices
Go to office hours early
Everyone will tell you this, but when you're sitting in front of your professor who just insisted that you'll need to "work hard in this class or don't expect to pass," it can be scary to seek them out later. What do you even ask them? Seeking out your professor in the first week, introducing yourself, and asking key questions like, "what should I expect to bring to each class," or "what's your favorite topic from this class?" will help you so much, though. Not only will they remember you and recognize your dedication to the class, they will be more likely to help you out when you need a deadline extension or when your computer mysteriously crashes before the final is due. That said, maintain your relationship by visiting when you have questions and actually doing the work.
Make friends outside of your immediate vicinity
My freshman year floor consisted of other students within my honors program, which meant we all had classes together. It was so easy to remain friends with just those people because we saw each other so often. However, when my roommates and I de-tripled and I moved a few floors away, I realized there was a whole other world out there. Making friends with my new roommate as well as within clubs allowed me to meet more people, attend different events and get a break from those I lived and worked so closely with.
A little coffee goes a long way
I love asking people to coffee and being asked to coffee. Why? It's such an easy, low-stress way to meet people, make connections and learn new things. When I have a freshman, asking my older friends for coffee helped me grow myself as I learned about their experiences and asked for their guidance. People love talking about themselves and it's okay if you let them because you will learn. Seldom will someone say no to coffee and you'll never know who they'll point you out to in the future.
Stop caring what other people are doing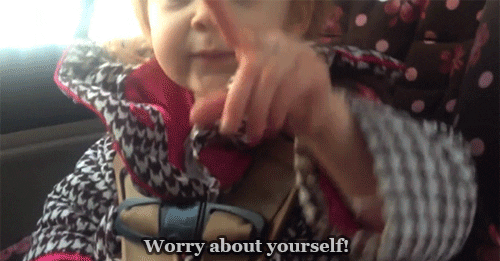 Like most universities, mine has me surrounded by driven and intense students, determined to score the best internships, make the Dean's list each semester and succeed in every aspect of their college career. Cool. Good for them. Be gracious. Be kind. But don't let it affect you. When you're changing your major five times, don't get too caught up in those people who seem so set on one major, you wonder what's wrong with you. If you begin comparing yourself to everyone else, I guarantee you that you will always come out feeling worse, even if you are in a good place and you are succeeding. College is about you and your growth. Love your friends and congratulate them, but don't let their successes define you.
Know that sometimes your "best four years" are going to have some bumps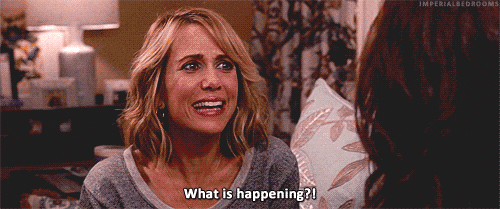 This first year might be great. It might be hard. You may fall in love with it. You may hate it. It may be a mixture. Either way, there will be some bumps, so those "best four years of your life" will not always be perfect. Sometimes you won't look like the happy stock photos included in this article. You must ask for help when the going gets tough. Your friends may be going through the same thing as you, your RA has been trained to help you (trust me), the counseling center exists for a reason and if you've grown close to a professor, I'm sure they're happy to help. Bottomline: don't go it alone. Find your support system.
And finally, as cliche as it sounds, have fun. This will be a great four years. What other time can you roll up to class in your PJs, order pizza at 3 a.m., and be able to laugh off all your mistakes in the morning? You're going to be great.
Photo Credit: Cover, 1, 2, 3, 4, 5, 6, 7,8