VocaLady Magazine complied a list of their favorite feminist moments of 2015!
Chelsea
There have been so many amazing feminist moments this year, but my top one was Cecile Richards' grace and determination this September during a Congressional hearing over Planned Parenthood's funding. She powerfully defended her important organization for hours despite misogynist behavior from male representatives. She was rudely interrupted and had her salary fiercely questioned. At one point, committee Chairman Jason Chaffetz pulled up a completely bogus chart from a pro-life organization and Richards (and her attorney) decided to have none of that, pointing out the biased source, leaving the representative to bumble out, "We will get to the bottom of the truth of that." Right. Shout-out to Cecile.
Photo Credit: 1
Alexes
My top feminist moment for the year is definitely Jennifer Lawrence's essay about the wage gap between female and male employees. She wrote a powerful piece about her fear of being seen as needy if she asked for a higher rate of pay for her roles. Her essay encourages women to demand equality to their male counterparts. Jennifer Lawrence has often secured her spot as a role model in media, using opportunities to call out sexism and unrealistic expectations. In the past she has discussed how her weight is looked upon in the Hollywood culture. Her essay brings up how she's been made to be weary of coming off as strong and bossy when she pushes for her salary. I wholeheartedly agree with her comment, "Fuck that."
Photo Credit: 1
Mycah Hazel
My top feminist moment of the year was Amber Rose's Slutwalk on October 3rd, 2015. While this event may have sparked a lot of controversy in the media due primarily to beliefs that Amber Rose is not an adequate role model for women, this belief is the exact reason why I found this moment so powerful. The "Slutwalk" opened my eyes to the various stories of women struggling to gain confidence in their sexuality and women who have been rebuked because of their confidence. It broadened my view of feminism as not simply a movement for equal rights according to the law, but equal rights according to the female body as well. I hope Amber Rose continues these walks for years to come and I hope that feminists can continue to promote sexual comfort and awareness.
Photo Credit: 1
Delaney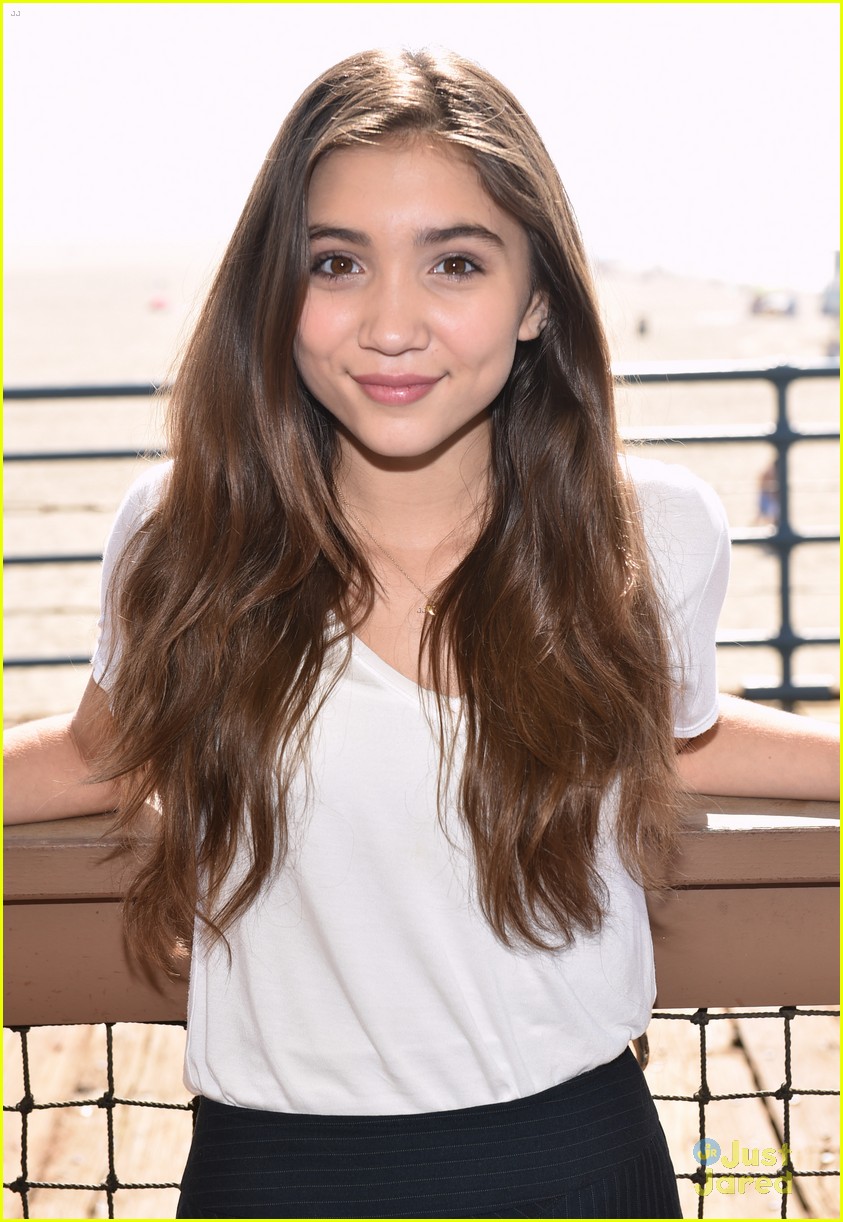 My top feminist moment of the year was Rowan Blanchard's essay on white feminism. Blanchard is the 14 year old star of Boy Meets World spinoff Girl Meets World. Earlier this year, Blanchard published a very mature essay on her tumblr page discussing white feminism. White feminism is a huge issue among the feminist community. Basically, white feminists only really focus on basic issues such as wage gap, rather than issues that women of color may experience since they are a 'minority' and a woman. Basically, white women don't understand these problems since they are white. Feminists need to work together to fight for every woman, no matter her race. Blanchard got a lot of people to talk about this topic because of her essay (which you can read here). For a 14 year old to have this conversation with her younger fans is very important. Younger teens may not face these issues and to have a celebrity they idol talk about white feminism allows her fans to learn more about and understand the  issue. Blanchard has always been a huge feminist and continues to discuss feminism in various interviews. She was on the list of Time's Most Influential Teens and received the title of Feminist of the Year.
Photo Credit: 1
Zoë
My top moment this year is technically comprised of several different things. I have absolutely loved seeing some fantastic, well-developed and multi-dimensional female characters on television and film this year. A few honourable mentions go to Jessica Jones of the Marvel and Netflix collaboration show Jessica Jones, Rey in the recently released Star Wars: The Force Awakens, and the kickass duo of Splendid and Imperator Furiosa of Mad Max: Fury Road. Not only that, but the support, camaraderie and overall praise that these characters have had through multiple mediums of communications and the internet have been heartwarming to see and definitely goes to show that leading ladies can and will attract positive reactions from audiences, and that representation of women on-screen is getting better and better each year.
Photo Credit: 1
Darcy 
In June, Misty Copeland became the first black female principle dancer in the American Dance Center. She is making strides for black ballerinas everywhere, who are told that they will never make it in the ballet world because their wide hips, broader shoulders, and rounder butt, make them incompatible for the dance. Misty is helping break down barriers and prove them wrong. Ballet is a white-dominated dance, and I'm hoping that with her success, we will see a more colorful dance world. I want to see more diversity in dance in 2016. She is an inspiration to dancers everywhere, especially dancers that are also POC. I hope she continues to take the stage by storm.
Photo Credit: 1