Inspired by this article, the Vocalady staff decided to tackle the best and worst journalism for women in 2015!
Best
New York Magazine's Cover of Bill Cosby's Accusers
This July, New York Magazine released a powerful cover. Sitting side-by-side and staring unflinchingly at the camera are all of Bill Cosby's accusers, women who say they've been sexually assaulted by Cosby. For the first time, we saw the terrible scale of Bill Cosby's behavior. The importance of this cover is that it forced readers not to look away. These women have largely been met with criticism and skepticism for telling their stories. By publishing their photos and stories all together, it forces a culture "that wouldn't listen" to pay attention and believe. VocaLady commends the bravery of all of these women.
The Marshall Project Reveals the Dangers of Not Believing Rape Survivors
Your new long-read of this year is this story about a rape survivor who, in 2009, was bullied by police into recanting her story. The story is well-researched and well-written, reading like a long anecdote that draws you in and honestly and openly reveals how dangerous it is to disregard the words of rape survivors. In this case, a dangerous rapist was still on the loose at the time that the police refused to look more into the survivor's story. Be advised: the story is graphic and may be upsetting to some.
Humans of New York's Coverage of Refugees
Okay, we admit it: Brandon Stanton of HONY isn't a journalist, necessarily, but one can argued that he is a photojournalist. Either way, the creator of the popular page, Humans of New York, recently visited Turkey to interview Syrian refugees waiting to enter the United States. He documented these stories on his page, including those of a young girl named Aya as well as a man referred to as "The Scientist." His actions and careful documentation has prompted many different responses–most of them positive. President Obama reached out to The Scientist and change.org petition has been started to bring Aya to the U.S.
Photo Credit
Worst
The Coverage of the Taylor/Nicki "Fight"
When the VMA nominations came out this year, Nicki Minaj took to her Twitter account to make an important point about race disparities in the music industry–most prominently that people of color (especially women of color) are largely left out when it comes to recognition. However, when Taylor Swift misunderstood Minaj's point and Tweeted back, article after article appeared detailing their supposed "fight." Not only did this reinforce the catty female friendship stereotype, but it also reinforced the angry black girl stereotype. Instead of taking a moment to critically assess and understand the situation, as well as taking steps to interview both women, many news stories took their news directly from Twitter which more subjectively framed the story. In the future, journalists must be taking the necessary steps to objectively frame stories by refusing to be lazy and being proactive to obtaining information.
Donald Trump and Immigration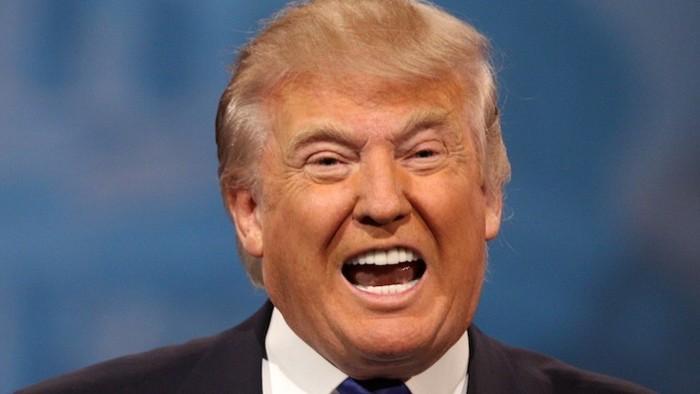 "I wouldn't vote for Donald Trump, but he's saying all the right things," is the most horrifying sentence I have heard come out of the mouth of a loved one. As someone who has a cousin that was adopted into their family after immigrating from Mexico, everything that Trump is saying, and how the media and magazines are advertising it, is dangerous for Latino people. He is attacking these people without cause. And people who are uninformed on immigration and get their information from Trump are becoming vastly misinformed. This is increasing violence toward Latino people and immigrants because people are ignorant and don't consider all sides of the situation.
The View

The View has faced a lot of controversy this year. The show which is great for featuring an all female cast, constantly brings down different people. Where do I even start? Well, two of the shows hosts, Joy Behar and Michelle Collins, came under fire when they criticized Miss America contestant Kelley Johnson for wearing a stethoscope and a nurse's uniform at the pageant during the talent segment by saying that nursing is not a real talent. They apologized for their comments, but of course only because the show's sponsors were pulling out. The ladies of the view were also in trouble for making jokes about anorexia and bulimia, a topic that should never be taken lightly. Controversy surrounds The View where the hosts bring people down instead of empowering them which is not a good example.